You are here
21st FRUCT Conference: News and Updates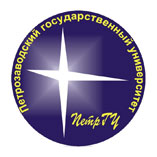 15.11.2017
I would like to express our deep gratitude to the local organizing team of University of Helsinki for great work! This time we get good formal results, i.e., the acceptance rate was 42%, the conference was attended by 114 participants from 23 countries! The conference proceedings are now available here and we expect that they will be visible in IEEE Xplore within next 6-9 months. Thanks to all attendees and I'm looking forward to see you at the next 22nd FRUCT conference in Petrozavodsk (Russia) on April 9-13, 2018.

03.11.2017
The draft version of the electronic conference Proceedings is published at FRUCT web site. Please note that page numbers will be added only after the conference, as only presented papers will be included to the final Proceedings of the 21st FRUCT conference.
19.10.2017
Proceedings of the previous 20th FRUCT conference is published in IEEE Xplore.
18.10.2017
We are proud to announce that one of invited speakers of the conference will be Valtteri P Niemi - Professor of University of Helsinki (also known as he was one of Nokia Fellows). His talk title is: 5G security in standardization.
16.10.2017
The draft conference program is now available for download in PDF.
14.10.2017
We are proud to announce that one of invited speakers of the conference will be Dmitry Petrov - Adj. Professor, Architecture, Technology and R&D Foundation (ATF), Mobile Networks. His talk title is: URLLC and Future Industrial Applications.
30.09.2017
This year we don't offer centralized accomodation options, as nowadays almost all prefer to make booking by himself, but you can use this booking.com link to get a small discount on any reservation in Helsinki area during conference days (unfortunately number of discount tickets is limited and only the first will get the discount). So please select the accomondation that best fit your expectations.
The confernce venue: Exactum building, Kumpula Campus, University of Helsinki.
Address: Ernst Lindelöfin katu 1, 00560 Helsinki. (visit the map page)
30.08.2017
We are proud to announce that one of invited speakers of the conference will be Victor Gevers (also known as 0xDUDE) - senior security specialist working as innovation manager for the Dutch Government GDI.Foundation. His talk title is: Repairing the internet with Responsible Disclosures.
16.08.2017
At the 21st FRUCT conference we for the first time openned early submission option and received 13 papers by the early deadline. The corresponding authors will receive acceptence notification earlier.
30.05.2017
The 21st FRUCT conference received technical sponsorship of IEEE.
02.05.2017
The 21st FRUCT conference is sponsored by IEEE Finland section.
20.02.2017
The program of the 21st FRUCT conference will be published on October 16, 2017. If due to travel and visa arrangements you need to have earlier decision please write to email info<at>fruct.org and be prepared to make proportionally earlier submission of your paper.
20.02.2017
The selected conference papers will be invited to submit extended versions to the International Journal of Embedded and Real-Time Communication Systems (IJERTCS).
20.02.2017
Submission of papers to the 21st FRUCT conference is now open. Information on conference fees and other details can be found at CFP and Registration pages.
20.02.2017
In preparation of the paper please follow provided paper templates: MS Word, LaTeX. Please note the following major changes in the templates: The size of page should be Letter (21.59 cm × 27.94 cm). If you are using Word margins must be: top - 1.9 cm, bottom - 1.6 cm, left - 1.57 cm and right – 1.57 cm.
20.02.2017
The conference page and Call for Participation of the 21st FRUCT conference are available. The conference will be held in Helsinki, Finland, on November 6-10, 2017. As usually the first 2 days are reserved for trainings and internal meetings of the FRUCT Association members, and the main conference days are November 8-10, 2017.