You are here
24th FRUCT Conference: News and Updates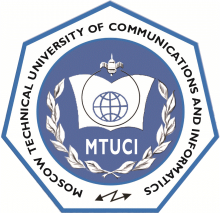 07.03.2019
All conference participants have a unique opportunity to take part in training on SPARQL Event Processing Architecture that is organized by University of Bologna ARCES team. The training will be held on April 9-10, 2019. It is free for the conference participants, but please register yourself at the training page.
21.02.2019
We proudly announce that Dr. Gyorgy Fazekasa, a lecturer in Digital Media at Queen Mary University of London will give a keynote talk on Ontology Mediated Semantic Audio Services and Applications.
Semantic Audio aims to associate audio and music content with meaningful labels and descriptions. It is an emerging technological and research field in the confluence of signal processing, machine learning including deep learning and formal knowledge representation. Semantic Audio can facilitate the detection of acoustic events in complex environments, the recognition of beat, tempo, chords or keys in music recordings or the creation of smart ecosystems and environments, for instance, to enhance audience and performer interaction. Semantic Audio can bring together creators, distributors and consumers in the music value chain in intuitive new ways. Ontologies play a crucial role in enabling complex Semantic Audio applications by providing shared conceptual models that enable combining different data sources and heterogeneous services using Semantic Web technologies. The benefit of using these techniques have been demonstrated in several large projects recently, including Audio Commons, an ecosystem built around Creative Commons audio content. In this talk, I will first outline fundamental principles in Semantic Audio analysis and introduce important concepts in representing audio and music data. Specific demonstrators will be discussed in the areas of smart audio content ecosystems, music recommendation, intelligent audio production and the application of IoT principles in musical interaction. I will discuss how machine learning and the use of ontologies in tandem benefit specific applications, talk about challenges in fusing audio and semantic technologies as well as the opportunities they call forth.
Dr. Gyorgy Fazekas received an MSc degree at Queen Mary University of London, and a subsequent PhD degree in 2012 at the same institution. His doctoral thesis titled "Semantic Audio Analysis - Utilities and Applications" describes novel applications of semantic audio analysis, Semantic Web technologies and ontology-based information management in Music Information Retrieval as well as in intelligent audio production tools.
11.02.2019
We don't offer centralized accommodation, as nowadays most people prefer to make own booking. So please use our VENUE page to find accommodation that best fits your expectations or just direct link to booking.com, including some good discounts on your reservations during the conference days.
16.01.2019
We proudly announce that the Sensors Journal (impact factor 2.677) is a partner of the 24th FRUCT conference. The best conference papers will be invited to publish extended version of the paper in Sensors Journal with 10% discount.
08.11.2018
Please note that if you need certificate of participation in the conference please notify us latest by April 4, 17.00CET. Otherwise we will be able to email scan copies of the certificate after the conference.
22.10.2018
The 24th FRUCT conference is sponsored by Russia/Russia (Siberia)/Russia (Northwest) Joint Section IT Chapter.
22.10.2018
We welcome patrons/sponsors to join the conference team. Please refer to the overview of patrons' packages and contact us in case of any questions and proposals.
22.10.2018
The program of the 24th FRUCT conference will be published on March 20, 2019.
22.10.2018
The selected conference papers will be invited to submit extended versions to the International Journal of Embedded and Real-Time Communication Systems (IJERTCS).
22.10.2018
Submission of papers to the 24th FRUCT conference is now open. Information on conference fees and other details can be found at CFP and Registration pages.
22.10.2018
In preparation of the paper please follow provided paper templates: MS Word, LaTeX. Please note the following major changes in the templates: The size of page should be Letter (21.59 cm × 27.94 cm). If you are using Word margins must be: top - 1.9 cm, bottom - 1.6 cm, left - 1.57 cm and right – 1.57 cm.
22.10.2018
The conference submission deadline is February 11, 2019 and authors will receive a notification of accepted by March 4, 2019. If due to travel and visa arrangements you need to have earlier decision then use earlier submission deadline - January 18, 2019. Authors of the papers received before the earlier submission deadline will receive a notification of accepted by February 11, 2019. If you need even earlier arrangments please write to email info<at>fruct.org and be prepared to make even earlier submission of your paper.
22.10.2018
The conference page and Call for Participation of the 24th FRUCT conference are available. The conference will be held in Moscow, Russia, on April 8-12, 2019. As usually the first day is reserved for trainings and internal meetings of the FRUCT Association members, and the main conference days are April 10-12, 2019.