You are here
21st FRUCT Conference: Call for Participation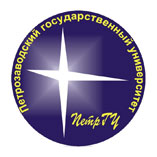 The 21st conference of the Open Innovations Association FRUCT will be held in Helsinki, Finland, on 6-10 November 2017. Download CFP in PDF
Overview of FRUCT
FRUCT is a large regional cooperation framework that promotes open innovations of academia and industry. FRUCT conference is a high-quality scientific event for meeting academia and business people and setting projects. The average conference is attended by over 120 participants representing 30+ member organizations and guests from other organizations. Participants comes from Finland, Russia, Italy, UK, Denmark, India, and other countries and industry is primary represented by Dell EMC, Nokia, MariaDB, Intel, Jolla, Open Mobile Platform and Skolkovo.
The conference attracts most active and talented students to present their R&D projects, meet people alike, create new teams, and find employers and investors. The conference invites the world-class academic and industrial experts to lecture on the hottest topics. Traditionally the program consists of FRUCT work groups meetings, 2-3 intensive (half or full day) technology trainings (Mo-Tu) and the last 3 days (We-Fr) are the main conference days.
FRUCT conferences are organized every half a year, which is the reason for submission and acceptance notification deadlines be so close to the conference dates. If you need more time for visa and travel arrangements just notify us by email and submit your paper a month before the official deadline. Then your paper will be taken to the early-review procedure and you get the notification of acceptance one month earlier.
Traditionally FRUCT pays a lot of attention to the Open Source and supports the corresponding activities and communities. At the conference we are planning to organize Sailfish OS meetup. The conference Demo session will include a lot of demos done on mobile Linux and Qt. The conference is supported by the local mobile Linux community and we welcome all mobile Linux and Qt developers to attend this event.
We welcome everybody to submit papers and take part in the conference, share your research and join the FRUCT Association. Thanks to sponsors we traditionally have low registration fee and various discounts can be applied. Please take early registration to get the best fee and most advantages of your participation in the conference.
Background and motivation
The distinctive feature of modern IT and Telecommunications industries is in dramatic shortening of the period when technology remains commercially viable. On the one hand, this is due to the competition between key market players that are pushing all manufacturers to accelerate innovations; on the other hand, this is due to technological progress speed up caused by the growing expansion of intellectual resource invested into R&D and design activities. This trend is an important call and challenge for the leading educational and research institutions around the globe. In the FRUCT we believe that it is crucial to combine forces of EU and Russia to follow up the competition in adopting university education to the new industrial trends. The first step is to strength a bridge between Russian and Finnish academic worlds, increase visibility of involved research teams and set direct personal contacts between academic and industrial experts.
Call for papers and presentations
You can select one of the following 3 types of submissions:
- Full papers (min 6 full pages and up to 12 pages), deadline September 15, 2017;
- Short papers (min 200 words, max 5 pages), deadline September 15, 2017;
- Poster or demo summary (min 200 words, max 5 pages), by November 3, 2017.
Please note that one person can be a coauthor of at maximum 3 submissions of all types. Submit.
Conference dates: 6-10 November 2017
Conference location: Helsinki, Finland
Short Paper submission deadline: 15 September 2017
Full Paper Submission deadline: 15 September 2017
Notification of acceptance date: 2 October 2017
Camera-ready submission deadline: 9 October 2017
All submitted papers will be peer reviewed by the Technical Committee. Please follow provided paper templates: MS Word or LaTeX. Please note the following major changes in the templates: The size of page should be Letter (21.59 cm × 27.94 cm). If you are using Word margins must be: top - 1.9 cm, bottom - 1.6 cm, left - 1.57 cm and right - 1.57 cm. Please note that all Full Paper submissions shall have at least 6 full pages and the last page cannot contain only Acknowledgments and References (at least some text of the main paper, e.g., part of Conclusions, shall be on page 6).
The list of conference topics (we welcome you to propose new R&D topics):
Bioinformatics, e-Health and Wellbeing
Internet of Things and enabling technologies
Smart Spaces, Linked Data and Semantic Web
Big Data and Data Mining, Data Storage and Management
Knowledge and Data Managements Systems
Location Based Services: Navigation, Logistics, e-Tourism
Context Awareness and Proactive Services
Sensor Design, Ad-hoc and Sensor Networking
Natural Language Processing, Speech Technologies
Artificial Intelligence, Robotics and Automation Systems
Open Source Mobile OS: Architectures and Applications
Software Design, Innovative Applications
Smart Systems and Embedded Networks
Security and Privacy: Applications and Coding Theory
Next Generation Networks, Emerging Wireless Technologies, 5G
Computer Vision, Image and Video Processing
Crowdsourcing and Collective Intelligence
Intelligence, Social Mining and Web
All conference papers and abstracts will be published Open Access in FRUCT proceeding (available for free download from FRUCT proceedings catalog). In addition Full papers will be submitted for inclusion into IEEE Xplore and submitted for indexing to Scopus and DBLP. Proceedings of FRUCT conference Full Papers are included into Scimago Journal Rank. Selected papers will be recommended for CPCI indexing (Web of Science). The Short and Works in progress papers will be published only in the FRUCT conference proceedings.
In addition, in case of successful presentation and recommendation by the session chair some papers will be invited to make free of charge publication of an extended version of the paper in IJERTCS journal (indexed by Scopus).
Each full paper submitted to the conference will get at least 3 reviews. The review process is organized as the single-blind review.
Please note that Short Papers and Works in Progress are published only in FRUCT proceedings and indexation of such papers by Scopus and Web of Science is not provided.
CONTACT INFORMATION
Chair of the local organizing committee: Valtteri Niemi
Conference secretary: TBD
All general questions about FRUCT conference please send to info<at>fruct.org